2011 LGBC Trials
April 9 North Regional......April 10th club hunt
May 7, 8
September 17, 18
December 10, 11
7am entry deadline
(231) 832-5489 Andy Eichelberger sec/tres.
(231) 388-3450 Nolan Beadle pres.
The Looking Glass Beagle Club is located in Evart, Michigan. We run ARHA Progressive Pack competition. The club has been around since the spring of 2000. In just a few years we have blossomed into a strong organization of over 30 members! We welcome new trialers and encourage the participation of women and children. Come on up to the northern most ARHA club running Progressive Pack hounds.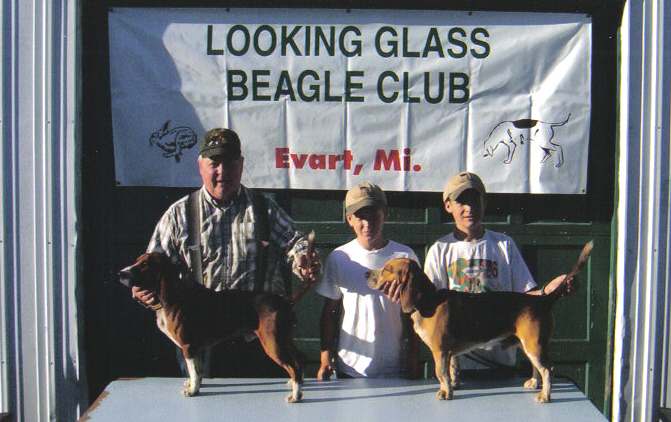 "Stay on track.....with Progressive Pack".....A.Eichelberger